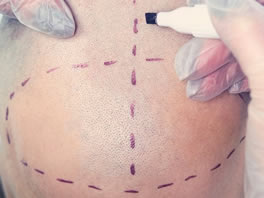 Hair transplantation is a natural and permanent solution for people with hair loss problem or hair loss. The process of transplanting hair follicles with micro-surgical methods is called hair transplantation. The patient's own healthy hair is added to the spilled area. Hair transplantation is planned and applied completely individually. With the hair transplantation operation, the hair follicles resistant to shedding are collected in the nape area of ​​the patient and transplanted into the channels opened in the thinning or completely shedding parts. Aim; It is to give a permanent hairy appearance in a natural way that will not be obvious when the planting is done in the head area. Hair transplantation is actually a minor surgical operation. For this reason, it is the safest way to do it in a hospital environment by specialist and experienced doctors and team. With the hair transplantation application, the person's own hair is permanently gained as if it has never been shed. The aim of the hair is to regain the appearance close to the hairy state of the person.
Why does hair loss occur?
One of the most important causes of hair loss is genetic coding. Almost 50 percent of men over the age of 50 are faced with the problem of hair loss. Therefore, hair transplantation is the most applied cosmetic surgery for men. Hair loss is not just for men. Many women may also experience hair loss or thinning problems. In hair transplantation procedures; FUE, which does not leave a trace, or methods that can leave a light trace on the neck are successfully applied. In the FUE method, hair follicles are taken one by one and transplanted to the missing areas, while in the method, a skin line containing hair is removed from the nape. The person to be transplanted should have healthy hair on the sides and a scalp to be used as a donor area. Other factors such as hair color, degree of hardness, wavy and bushyness also affect the result of the procedure.
Which method will be preferred is decided together after the hair and scalp analysis, taking into account the priorities of the person. Although the FUE method, which does not leave any traces, is mostly preferred, it may be necessary to apply the method in some cases. Hair transplantation can be applied not only for baldness, but also to increase hair density in thinned areas.
.The transplanted hair sheds within a few weeks following the transplant process; but this is normal. Because the shed hair will grow back after 3-4 months. After this temporary shedding is resolved, the transplanted hair follicles preserve their character and do not fall out. However, the original hair in the same area may continue to shed over time, and a new hair transplant may be planned in the future depending on the decrease in hair density.