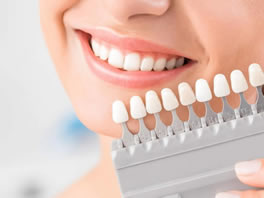 The element zirconium, a white, hard metal; It is a biocompatible material with very high fracture resistance. It is very suitable for patients who are allergic to metal elements such as nickel and titanium.
What is zirconium dental veneer, what is zirconium veneer used for?
Zirconium dental veneer is a veneer process made on tooth surfaces using zirconium material. Zirconium crown is also known as crown crown. It is mainly used for the restoration of decayed teeth. However, people who want to have an aesthetic smile and white teeth can also have dental veneers. It can be used on anterior and posterior teeth. While it looks aesthetically beautiful when used on the front teeth, it creates a whole in terms of strength when used on the back teeth.
Features of zirconium coating
They are natural looking.
They are very solid.
It is difficult to break and crack.
It has high resistance to corrosion and abrasion.
It is resistant to oxidation (oxidation).
It is the most compatible artificial tooth to the main teeth, as it has a "translucent" feature and transmits light.